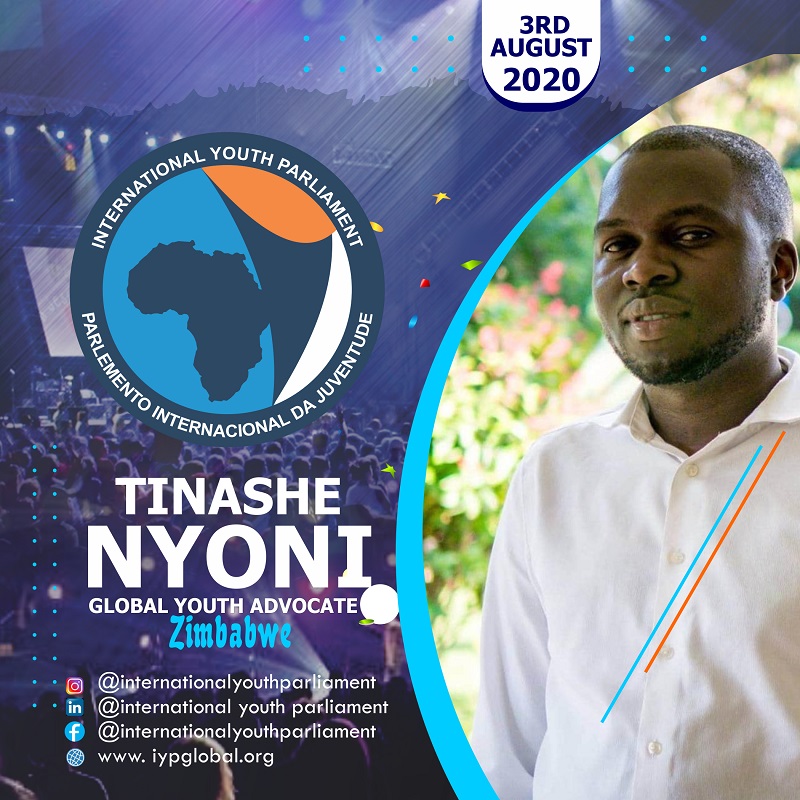 International Youth Month
In commemoration of International Youth Month, The IYP would like to celebrate and recognize the impactful and dynamic leadership of a young leader from Zimbabwe 🇿🇼……..
Tinashe Nyoni is a global youth advocate who is passionate about human rights and a champion in entrepreneurship skills development. He is one of the young leaders for Women Deliver and an inaugural winner of the Tony Elumelu Entrepreneurship Program. Tinashe has a deep interest in redefining Africa's growth and development. He endeavours to ensure equal participation of women and youths in all leadership structures across Africa. He believes the future of every nation rests upon its youths thus his drive to see an empowered generation of youths.